Micro Technology Consultancy Ltd
has been in the ICT business since 2000.
Today they help a network of Partners
and End customers in their ICT needs.


​Micro Technology, apart from being distributors for 10Zig,
​Altaro, beroNet, DataCore, Hornet Security, Fanvil & Qnap,
​​it also have partnerships with Dell, Cisco, Intel, Kerio,
​Microsoft, Seagate and 3CX. These partnerships allow us
​to provide unparalleled support to our customers.



We help our customer with

​ ​​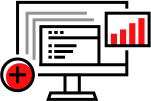 ​ ​ Value Added Distribution
Micro Technology is the exclusive distributor for 10Zig, Altaro, beroNet, DataCore, Hornet Security, Fanvil & Qnap, where we offer pre-sales and post-sales support for these brands to IT partners. Micro Technology is also one of only 27 official training providers around the world for DataCore SAN-symphony.

Learn More

​ ​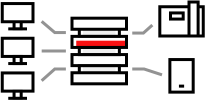 ​​ICT Infrastructural
Micro Technology specialise in ICT Infrastructure including SAN / Object Storage / NAS / RDP / AVD / Clusters / Networks / WiFi & Security. Moreover, Micro Technology provides 1 hour Time-to-Fix SLA on infrastructures that are deployed and managed by Micro Technology.

Learn More

​ ​ ​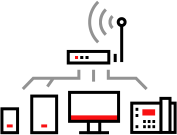 Telephony
Micro Technology, being the official representative of beroNet and Fanvil, is a leading provider for VoIP telephony systems. We implemented system for hotels with PMS integration, for call centres, multi-tenanted offices and VoIP systems integrated with needletail.eu, a GPS tracking system. Our largest installation so far have over 1,300 phones. We also offer 1 hour Time-To-Fix SLA.

Learn More

​ ​ ​​​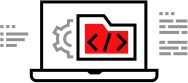 Software Development
We have teams separate development teams for Phyton, Flutter, NodeJS & ReactJS. Over the years we have developed, deployed and supported Websites, POS systems, ERP systems, Transport Systems, GPS Tracking Systems, Digital Advertising Systems, Learning Management Systems and more.

Learn More

​ ​ ​ ​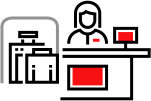 ​ ​ ​​​Hospitality
Apart from POS systems, self healing Wi-Fi systems and VoIP Telephony systems which integrate with the PMS system, Micro Technology also have very innovative products power by IoT. These include Alcohol Stock Control systems, Cocktails Making Systems and self service Juices systems.

Learn More



We are partners with a number
of industry leading vendors